KGS50 Velvet Brown
Main Page > Glazes > Welte-Glazes > KGS 1200 - 1260°C
Firing range 1215 - 1280ºC.
See also
0 - 0,2mm with 25% chamotte. See technical data here. Firing range 1000 - 1280ºC.
Popular clay for throwing and other shaping. Fine chamotte makes...
Yellow-brown crystal glaze.
Firing range 1200 - 1260ºC.
Optimal range 1220 - 1240°C.
Firing range 1200 - 1240ºC.
Firing range approx. 1240 - 1280ºC. Alempi pala lasitettu tummalle NT-N savelle.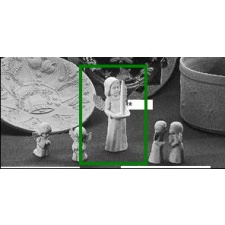 Height of the angel: 16cm. Wings are sold separately.
Polttolämpötila 1220 - 1260° C
Ominaispaino 50. Voidaan polttaa tavallisessa poltossa 1260°C muiden lasitteiden kanssa ilman...
Pienemmän korkeus 9cm, isomman 13cm. Kulhoa mahdollista saada myös halkaisijoilla: ø23,ø30,ø34cm.