Postin rahtihinta, lasketaan eräkohtaisesti
Main Page > Packing and Shipping
Lasketaan eräkohtaisesti, riippuu painosta
See also
Firing range 1240 - 1260°C. Kehitelty levitettäväksi siveltimellä.
Use soft brush and add two layers.
Polttotuki esineen alle. Irrottaa esineen n. 6mm uunilevystä.
Tuki on 1mm paksuista terästä.
Max firing temperature...
Transparent bottle-green.
0 - 0,2mm with 25% chamotte. See technical data here. Firing range 1000 - 1280ºC.
Popular clay for throwing and other shaping. Fine chamotte makes...
Length approximately 12,5cm.
Firing range approx. 1200 - 1260ºC.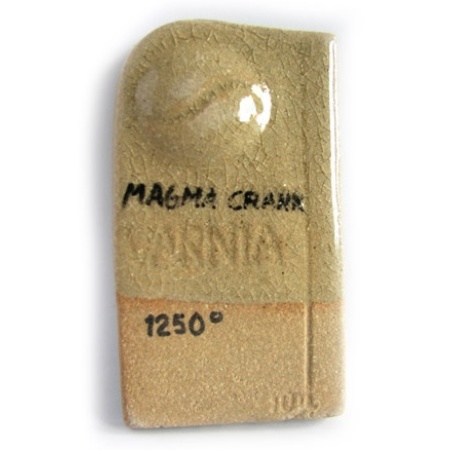 Careful selection of ingredients give Magma Crank a unique composition. Clay with a lot of chamotte but still very plastic, can...