Silmukkarauta Nr. 692
Main Page > Käsityökalut ja muut tarvikkeet > Silmukka- sorvaus- ja muotoiluraudat
Siro silmukkarauta, esim. kaiverrustöihin.
Full length 16cm.
See also
Ostaessasi koko laatikon (50kpl), saat alennusta -20%. Orton keilat on tarkoitettu keramiikkapolton lämpötilan mittaamiseen.
Ne on numeroitu keilakohtaisesti...
Chamotte infused Magma Raku gives you excellent results in raku firing but it can also be used in oxidising firing and stone...
Tool with ballheads 1mm and 2mm.
Kaivertamiseen ja scaffitoon yms.
Length 14cm.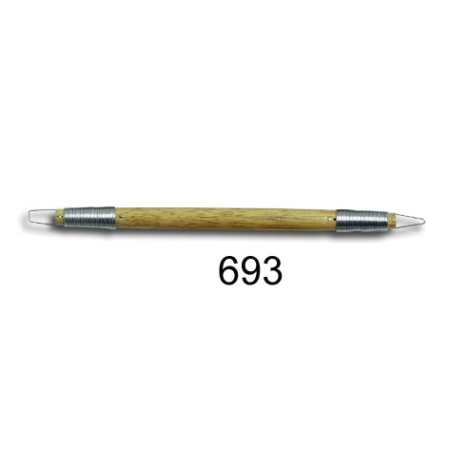 Siro silmukkarauta tarkkaan työskentelyyn.
Teräosa on litteää kapeaa metallia, ei lankaa.
Kokonaispituus n. 16cm. Varren...
Firing range approx. 1000 - 1250ºC.
Now also in smaller containers.