segerkeila 018 705ºC
Main Page > Kilns and Kiln Accessories > Seger Cones
See also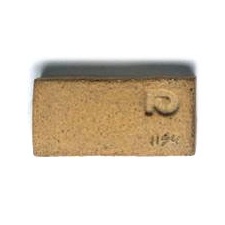 (=1154S)
0 - 0,5mm with approx. 40% chamotte. Raku- or stoneware clay. Softer version of 1154-clay due to finer chamotte.
Low...
Ostaessasi koko laatikon (25kpl), saat alennusta -20%. Orton keilat on tarkoitettu keramiikkapolton lämpötilan mittaamiseen.
Ne on numeroitu keilakohtaisesti...
Kolemaniitti on kalsiumoksidia ja boorioksidia silsältävä kivilaji.
Kolemaniitin kemiallisesti sitoutunut vesi poistuu poltossa niin äkkiä, että lasitepinta...
Nefeliinisyeniitti on kali- ja natronmaasälvän, sekä nefeliinin seos.
Se on voimakkaan alkalinen ja tehokkaampi sulate kuin maasälvät. Nefeliinisyeniittiä käytetään...
Bentoniitti on vulkaanisesta tuhkasta syntynyt, erittäin plastinen savilaatu.
Bentoniitti koostuu pääosin savimineraalista nimeltä montmorilloniitti, jonka...